Who We Are
The Colorado Housing Accelerator Initiative (CHAI) is the housing investment practice of Weave Social Finance. CHAI is an impact-first social enterprise that pools mission-driven capital and deploys it to middle-income housing projects in Colorado through both debt and equity funding.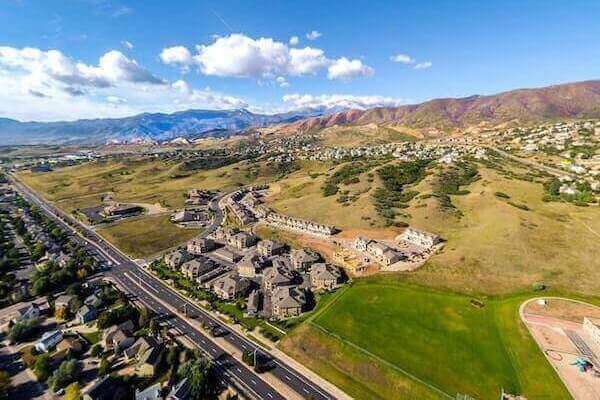 Housing costs have outpaced income growth in Colorado by more than 20% over the last decade.

[1]

                                      
A Colorado State taskforce said in 2022: "middle income families can no longer afford to buy or rent a home" in Colorado and "people are pushed further and further away from their place of work due to high prices and limited inventory."

[2]                                                                                                                          

While low-income households face the greatest difficulty securing affordable housing, middle-income households are increasingly unable to find affordable housing in their communities.

[3]
CHAI is an "impact first" social enterprise housed under Weave Social Finance.                                                                        
Our mission is to

speed the delivery of mission-driven capital to affordable housing projects across Colorado.           

CHAI supplements important existing programs – such as the Low Income Housing Tax Credit – by focusing on

"missing middle"

[4]

households                                                                            
CHAI offers a Tenant Equity Vehicle (TEV) Program to help renters build wealth. Learn More.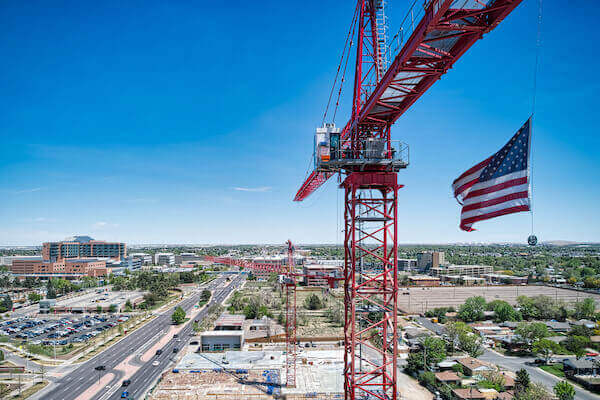 What We Fund:
Project Types: Preservation, New Construction, and Adaptive Re-use
Geography: Colorado (statewide)
Loan / Investment Size: Up to $2 million
Security: Senior, Subordinate, Mezzanine, and Equity
Term: Bridge, Construction, Mini-Perm
For more information, please contact us at team@weavefinance.com
invisible #1
Your content goes here. Edit or remove this text inline or in the module Content settings. You can also style every aspect of this content in the module Design settings and even apply custom CSS to this text in the module Advanced settings.
What type(s) of affordable housing does CHAI support?
The Colorado Housing Accelerator Initiative (CHAI) supports housing projects that are affordable to middle-income households (i.e., those earning between 60% and 120% of Area Median Income). For a family of three living in Adams County, Denver County, or Jefferson County, that income range would be $63,300 to $126,600.
Does CHAI focus exclusively on rental housing, or can homeownership projects benefit too?
CHAI is focused on rental housing but can also provide financing to homeownership projects. Those Colorado projects that serve middle-income households but are not eligible for tax credit financing can apply for CHAI financing.
How does the Tenant Equity Vehicle work?
CHAI offers renters the opportunity to earn monthly cash back and periodic profit-sharing disbursements through the Tenant Equity Vehicle (TEV). These payments support renters in building savings that they may use toward a home down payment or other needs. Through the TEV, CHAI is working to extend the core benefits of homeownership to renters: stabilized housing costs, an automated savings mechanism, and long-term asset building.
What type of organization is CHAI?
CHAI is a social enterprise impact investment fund, and combines elements of a community development financial institution, traditional private equity fund, and benefit corporation. CHAI includes two separate funds under a shared mission – a pooled debt fund (CHAI Debt Capital, LLC) and a private equity fund (CHAI Equity Capital, LP).
The social enterprise model enables CHAI to move at the speed of the market, offer both debt and equity funding, and work with agility at the intersection of philanthropy, government, impact investment, and the nonprofit sector.
How is CHAI organized?
Weave Social Finance, LLC is the Sponsor and Investment Manager of the CHAI Funds. CHAI launched in 2021 as a social enterprise incubated under Weave, and is supported by a public-private partnership of regional foundations and Colorado public agencies. CHAI is served by an Investment Committee of real estate and investment experts with experience in the Colorado market, and an Impact Advisory Committee with responsibility for overseeing the Tenant Equity Vehicle.